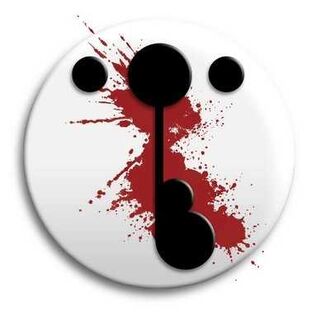 Toribash: Violence Perfected!
Edit
Toribash is an innovative fighting game based on the physics sandbox model where YOU design the moves! Join us today, and put your skills against other players all over the world.
Earn Toricredits by winning matches, then customize your character in the store! Trade items with other players. Win prizes in weekly tournaments. Climb the rankings. Earn your own Black belt. Better still: be one of the few who make it to 10th Dan!
Toribash is Addictive! Try Aikido, Wushu, Sumo, Kick Boxing, Sambo, Swords, Judo and more. Create fighting movies and post them on YouTube. Watch other players fight. Chat with them. Defeat them!
Playing Toribash

Edit

Modding Toribash

Edit

System Requirements
Installing Toribash
Client Menu
Singleplayer
Multiplayer
Related Links:
Ad blocker interference detected!
Wikia is a free-to-use site that makes money from advertising. We have a modified experience for viewers using ad blockers

Wikia is not accessible if you've made further modifications. Remove the custom ad blocker rule(s) and the page will load as expected.